The MICSA Safety Program is good practice and a neccessity.
In this article, we present a typical construction site safety program designed in consultation with employees and contractors.
Our comprehensive OH&S management system enables us to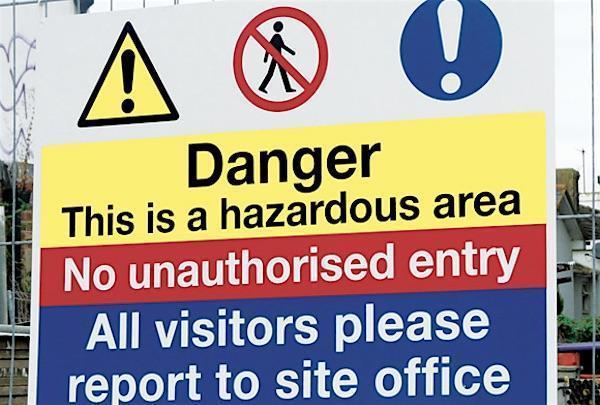 identify hazards and risks to health and safety

carry out safety inspections and deal with non-conformances

train and induct employees and subbies

ensure subcontractors work safely

deal with injuries, incidents and emergencies

maintain adequate OH&S records
---
How can your organisation or construction site be safer? Let us examine these key points
Safety Signage
The site should be clearly identified with a sign showing the street number, lot number and the name of the Builder. You should have a "Construction Site - Do not Enter" sign advising visitors to report to the builder or to the site office. Put up signs where personal protective equipment (such as safety helmets, hearing protection, safety glasses, breathing masks and safety footwear) is required to be worn.
Site Security
The general public, particularly children, need to be protected from wandering into danger on building sites. When the site is unattended make sure it is fenced off, barricaded or left in a safe manner to prevent access to electrical switchboards, plant, machinery, scaffolds, holes, swimming pools and similar hazards.
Site Amenities
By law, workers must be provided with a ready supply of clean drinking water and with clean and hygienic facilities for meals, shelter and toilets.
First Aid
Maintain a first aid kit and a register of injury both of which are accessible to workers and arrange for first aider help to be readily available. Make sure you have an emergency procedure and that all workers understand what they must do in the event of an accident, injury or emergency. Post a list of emergency contact numbers.
Risk assessment
You will need to make sure that all hazards for each part of the work and risks to health and safety are recognised, understood and controlled. You should ask subcontractors to identify hazards associated with their tasks and to provide suitable risk control measures and written evidence of this, such as JSAs and/ or safe work procedures.
Manual Handling
You are required to assess risks from manual handling involving your work. Are work methods optimised to avoid manual handling hazards such as heavy lifting, bending down? Have materials delivered/ placed close to where they are to be used so as to minimize the need for manual handling. Make sure workers get help if materials cannot be easily handled by one person. Use lifting aids or team effort wherever possible and make use of correct manual handling techniques (e.g.) avoid bending and twisting when handling long, awkward and heavy items).
Hazardous Substances and Dangerous Goods
You should prepare a list of all hazardous substances you will be using on site (examples are cement, concrete additives, acids and colouring substances, some paints and adhesives) and material safety data sheets (MSDS) for each substance.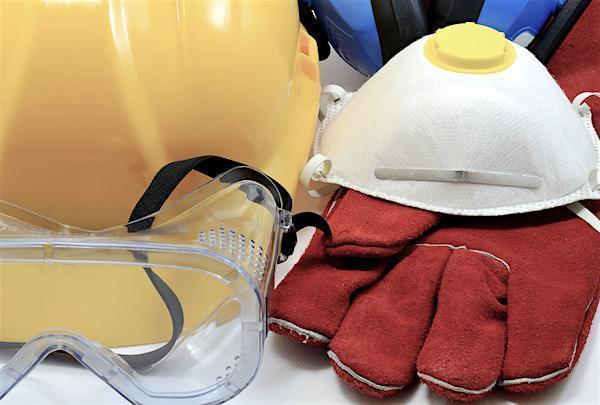 Personal Protective Equipment (PPE)
PPE is the least effective means of risk control. Before selecting PPE you should try to control risks by other practicable means. If the use of PPE cannot be avoided make sure the correct equipment is selected and that workers are trained in its proper use and maintenance. Make sure workers wear protective footwear. Safety helmets may be needed where there is a risk of injury to the head (for example when working underneath other trades). Where workers are at risk from prolonged exposure to UV from the sun they should wear adequate clothing such long trousers and long sleeve shirts, broad brimmed hats, sunglasses and apply SPF 30+ sunscreen to exposed skin. Additional Issues and Site Specific Hazards List any other site-specific issues and hazards. Ask subcontractors to provide evidence of health and safety records relevant to their activities (e.g. plant and equipment maintenance records, proof of competency to operate plant) and keep a record to show how you have complied with the legal requirement to maintain a safe workplace.
Working at Heights
Where anyone could fall more than 2 metres a risk assessment must be undertaken. Are scaffolds, working platforms, elevating work platforms, guardrails and any fall prevention systems (e.g. safety harness) set up and used by competent, qualified persons in compliance with the relevant standards? Is there safe access and egress to work platforms? Are workers protected from falling off roof edges, holes, penetrations, incomplete roofs and fragile roofs? (e.g. skylights, asbestos cement) If other trades are working below are they protected from injury from falling materials? Where this cannot be guaranteed areas below should be suitably barricaded and sign posted to prevent persons from entering.
Electrical
Ensure the main fuse is locked. Make sure that all electrical, tools, appliances, lights and extension leads used on site have been tested and are tagged. Provide a power supply with earth leakage protection and over current protection for all electrical supply outlets, including portable generators and portable socket outlets/adaptors. You will also need to ensure that safety rules, NO GO Zones and clearances are maintained when working near electricity powerlines.