Details

Parent Category: Areas of Specialty
Category: Diagnostic Imaging

MICSA was founded in order to serve the need for specialty design and construction for the healthcare sector and radiology fitout was our first area of focus.
More than 50 completed projects later, we have become diagnostic imaging industry design & build experts.
With over 30 years of combined experience, the MICSA team understands how to create the ultimate practice environments that are aesthetically pleasing and very functional. An in-depth consultative process and precise planning translates your vision to reality while remaining on schedule and on budget every time. That is the main reason why our biggest source of referrals are our past clients.
Our diagnostic imaging project scope covers town planning, design, fitout, refit, retrofit and complete turnkey build packages.


MICSA will assist you in finding and developing the perfect property
We work hard to take away the headache of new or upgraded premises by offering turnkey solutions for new radiology centres. Working with clients prior to committing to a lease property or land acquisition we ensure our clients are well informed and avoid non feasible options.
We offer a complete service with initial appraisals, town planning, permits, design, construction, FF&E (furniture, fixtures and equipment) and signage.
From the moment we start the development of your radiology centre to the moment we deliver it and you start operating, we guarantee that both the design and the construction component of your fitout is conducted at the highest levels of cost efficiency, quality, safety, and on-time delivery. The entire process is in full compliance with current National Construction Code, disability access requirements (1428.1), energy efficiency and fire detection and protection safety and health safety including radiation protection.
The Power of the Network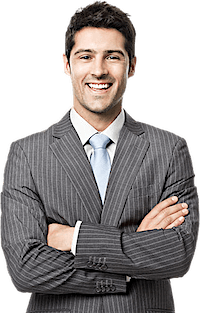 Our extensive network is also at your disposal which includes professionals who can assist with property searches and medical specialist finance advisors. We are a fully licensed commercial builder and employ a specialised construction crew ensuring higher levels of quality and control than a combination of unrelated sub-contractors. Project Management is provided by highly experienced in-house staff with post-graduate level qualifications in project management, worksite health and safety and total quality management.
Our DI specific project experience even addresses considerations such as LSPN (location specific practice number), DHS / DHHS management license registrations and radiation shielding testing and compliance.
Technology, Systems & Methodology
We are at the forefront of technologically aided design. Our design team utilizes 3D design programs, in conjunction with sketches and physical models.
MICSA carefully considers the function of the space and develops a clear understanding of both the client's and visiting patient's needs on a day-to-day basis. Our experienced healthcare design team and project managers provide access to methodology that limits downtime and delivers space fitout that is designed to meet council approvals and strict industry accreditations.
Radiology Specific Case Studies
---